Freeport Village Court Traffic Ticket Lawyer
Can a Freeport Village Court Traffic Ticket be Beat?
You Can Absolutely Beat a Freeport Traffic Ticket!
If you receive a Freeport Village Court traffic ticket it is important that you consult with a traffic attorney who has extensive experience fighting tickets in this particular court and is personally familiar with the rules and procedures that must be followed to ensure the absolute best resolution of your moving violations.  Our Traffic Lawyer has been defending traffic tickets for over 30 years and has extensive experience representing clients in Freeport Village Court.  We urge you to read our hundreds of reviews  which will confirm our superior track record of protecting our clients' licenses and our ability to secure outstanding results in Freeport Village Court.
When you want to avoid traffic violations, points, high fines and DMV penalties, it is essential that you are represented by an experienced traffic attorney who knows the particular rules and procedures that are specific to Freeport Village Court.  A traffic lawyer experienced in defending Freeport Village Court traffic tickets knows the arguments that must be made in order to have your traffic violations dismissed or reduced.  Oftentimes there is a minor detail that must be resolved prior to appearing in court that will allow us to have your tickets dismissed entirely and save you hundreds or even thousands of dollars.  We will provide this information to you during our very first phone call.  In addition, in some cases, we can find errors on your ticket, or even in the procedure followed subsequent to the issuance of your traffic ticket, that can result in your ticket being dismissed entirely.
Although you have the ability to contest your moving violations on your own, it is not generally in your best interest.  If your traffic tickets are not defended properly and thoroughly, it may result in the following negative consequences:
Points on your license
Traffic violations on your drivers abstract
License suspension
License Revocation
Insurance premium increases
Please visit our website for more detailed information regarding Points, DMV fees and License Suspensions.
In addition, if you have a traffic attorney represent you, you will not have to take time out of your busy day to appear in court - we appear in court on your behalf.
Call a Freeport Village Court Traffic Lawyer - 24/7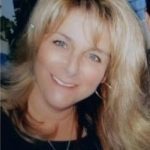 Freeport Traffic Ticket Lawyer - Available 24/7
If you have received a Freeport Village Court traffic ticket, Call Veltry Law, PC 24/7 or Send us a Message.  We are always happy to provide you with a FREE consultation at which time we can tell you the results we expect to achieve for you.  You have nothing to lose - with our money-back guarantee, you can rest assured that we are confident in our ability to have your ticket reduced or dismissed or we will completely refund the legal fee.