Criminal Lawyer on Long Island
30 Years of Criminal Defense Experience for the Best Resolution of your Case
Being charged with a crime can be devastating - Being convicted of one can be life-changing. With something this significant, it is essential you have the best criminal lawyer on your side.
If you're looking for a criminal attorney who offers truly personalized and aggressive advocacy, turn to Veltry Law, PC. With over 30 years of experience in Suffolk County District Court and Nassau County District Court, we can provide the best guidance and representation you need.
We take the time to understand the details of your case and work diligently towards the best possible resolution. We will explain the legal system to you, provide you with all of your options and keep you informed as to all developments in your case so that you always know the status of your case.
There are many subtle factors that determine the way your case should be handled from its inception.  You need a criminal defense attorney who handles criminal cases every day and is attuned to these subtleties and knows how they should be handled in order to achieve the best result for you.  Veltry Law, PC has your best interests in mind and will make sure that a wrongful charge or even a lapse in good judgment does not affect your record forever.
Speak with a Criminal Attorney today for a Free and Informative Consultation for any Criminal Charge including:
Aggravated Unlicensed Operation
DWI
Suspended Registration
Reckless Driving
Larceny
Robbery
Drug Charges
Weapons offenses
Assault
Harassment
Domestic Violence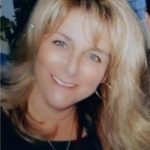 Criminal Lawyer Long Island - Available 24/7
If you have been charged with a crime, it is crucial that you find an experienced criminal lawyer who can explain the legal process to you and achieve the best result in order to protect your future.   Veltry Law, PC has been representing clients in Suffolk County, Nassau County and New York City for over 30 years.  Feel free to Call Us 24/7 or send us a Message for a free informative consultation today.