Aggravated Unlicensed Operation & Suspended License Restoration in New York
Our Suspended License Lawyer will Restore your Suspended Driver License FAST & Defend your Aggravated Unlicensed Operation Charge
If your license is suspended or if you have been charged with Aggravated Unlicensed Operation it is important that you speak with a suspended license attorney as soon as possible so that we can work quickly to resolve all of your license suspensions, reinstate your license, defend your aggravated unlicensed charge and get you back on the road FAST!
Suspended License Consultation - In your FREE Phone Consult:
You will speak directly to a suspended license attorney.
If you have been charged with an Aggravated Unlicensed Operation, a misdemeanor, we will explain exactly how we intend to defend the charges.
We will run your Driver's Abstract FREE of charge.
We will explain each issue that is suspending your license and what needs to be done to resolve them.
We will advise you of the estimated fines that will be due and about fine payment plans that may be available to you.
We will let you know which issues require the assistance of a traffic lawyer and which issues you can resolve for free on your own.
We will provide you with an informative chart of the steps that need to be taken restore your license - even if we determine that you don't need an attorney!
How Do I Reinstate My Suspended License In NY?
Not being able to drive due to a suspended license is a terrible hardship...especially on Long Island!  One of the most rewarding services we offer as a suspended license lawyer is assisting our clients in reinstating their driver licenses.  After only a short conversation with you, we are able to immediately access your New York State Driver's Abstract and advise you of the steps needed to reinstate your driver license. Some common causes of driver license suspensions:
Suspensions for Failure to Appear in Court
We will restore your old unanswered tickets to the court's calendar, lift your suspensions and have your prior violations reduced or dismissed.  This can often be done without the need for you to appear in court with us.
Suspensions for Unpaid Fines
We will determine if you have unpaid fines and which Court they are due to. We will also advise you of fine payment plans for which you may be eligible.
Suspensions for Unpaid DMV Fees
We will research your abstract to determine if any of the following DMV fees are outstanding:
Driver Responsibility Assessments
Suspension Termination Fees
Civil Penalties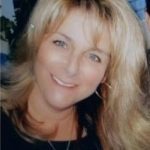 Suspended License Lawyer - Available 24/7
If you received an Aggravated Unlicensed Operation charge or your license is suspended and you need help getting it reinstated, call Veltry Law, PC 24/7 for a free consultation or send us a Message.   We will immediately set your mind at ease, let you know what needs to be done to reinstate your suspended driver's license, defend any pending charges and get you back on the road-FAST!