Traffic Ticket & Aggravated Unlicensed Operation Lawyer - Suspended License Restoration
Long Island, New York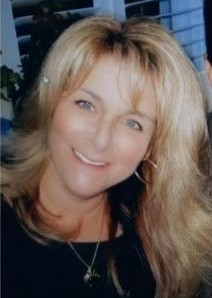 Traffic Tickets - Aggravated Unlicensed Operation - Suspended License Restoration
$399 Flat Fee for all Nassau & Suffolk County Traffic Agency Tickets
30 Years of Experience - Available 24/7
— Ask about our Money-Back Guarantee —
When you need the Best Traffic Lawyer on your Side:
With more than 30 years of experience in the courts of Long Island, Upstate New York and the 5 Boroughs and hundreds of Five Star Reviews, you can trust Veltry Law, PC to treat you with dignity and compassion while aggressively pursuing the best results for your traffic ticket, criminal charge or personal injury case.
For a free informative consultation to learn how we can help you, please Call Us 24/7 or send us a Message so that we can immediately provide you with the information you need to set your mind at ease. 
Traffic Tickets
Never plead guilty to a traffic ticket! Traffic violations add points to your license, and dollars to your insurance premium. Whether you have received a traffic ticket in Nassau County or Suffolk County on Long Island, Upstate New York or in any of the boroughs of NYC, to get the best results, you need a traffic lawyer who has extensive experience in the New York courts and a proven track record of success.
With our money-back guarantee with regard to your Long Island and Upstate traffic matters, you can be assured that you are in the best hands.
Personal Injury
Have you suffered an injury due to someone else's negligence? Whether you were injured as a result of a car accident, slip and fall, work-site accident or defective product, with 30 years of experience representing personal injury clients, our Personal Injury Attorney knows how to get you the compensation you deserve for your pain and suffering.
Criminal Defense
When charged with a crime, it is crucial that you have the best criminal attorney on your side. At Veltry Law, PC, we have 30 years of experience defending our clients' criminal charges in Suffolk County District Court and Nassau County District Court.  It is always our priority to ensure that a wrongful charge or even an error in judgment does not affect your future.