Lynbrook Village Court Traffic Tickets
Can you Fight a Traffic Ticket in Lynbrook Village Court?
You can Absolutely Fight a Lynbrook Village Court Traffic Ticket!
If you receive a traffic ticket in Lynbrook Village, it is crucial that you speak to a traffic attorney that has experience defending traffic tickets in this particular court.  Every court has different rules and procedures that they follow.  Knowing this court's policies is essential to achieving the best possible resolution of your moving violation.   Veltry Law, PC has been appearing in Lynbrook Village Court on a regular basis for over 30 years and has extensive knowledge of what needs to be done in this court to secure the best possible results for our clients. Please feel free to read reviews from hundreds of our clients to see what they have to say about the results we have been able to achieve for them.
If your goal is to maintain a clean license and keep your insurance rates down, it is important that you have an experienced traffic attorney on your side.  Our traffic attorney knows the specific arguments to make to vigorously defend your charges and keep moving violations and points off your driving record.  In some cases, we can identify errors on your traffic ticket, or in the procedure followed subsequent to the issuance of your traffic summons, that can result in an outright dismissal of your ticket.  Another benefit to retaining a traffic ticket lawyer is that we can appear in court on your behalf so that you don't have to take time out of your busy day to appear in court.
Although you can try to fight your moving violation on your own, it is not generally the best option.  The failure to properly defend your charges can result in the following negative consequences:
Traffic convictions being listed on your drivers abstract
Points being added to your license
License suspensions
License Revocations
Increased insurance premiums
Please feel free to visit our website for more detailed information regarding Points, DMV fees and License Suspensions.
Lynbrook Traffic Lawyer -Free Consultations 24/7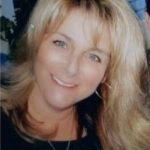 Lynbrook Traffic Ticket Lawyer - Available 24/7
Veltry Law, PC has been successfully defending Lynbrook Village Court traffic tickets for over 30 years.  We will vigorously defend your charges to avoid points, minimize fines and protect you from an insurance premium increase.  We know what needs to be done to protect your license as well as your future.
Feel free to visit our website to learn more about our practice or call us 24/7 for a free consultation.
Lynbrook Village Court is located at 1 Columbus Drive in Lynbrook, New York.  The Court is responsible for the processing or all traffic, criminal, civil, and parking summonses issued within the Village of Lynbrook.